FaMeta 2023
FaMeta22 was a success, many thanks to all exhibitors, visitors and contributors. A small impression can be found here in the aftermovie.
Exhibitors from all areas of metalworking, as well as associated service providers are looking forward to meeting you.
Cutting Machine Tools, Chipless Machine Tools, Additive Manufacturing, Precision Tooling, Metrology and Quality Assurance, Industrial Software, Accessories and Services.
01
Atmosphere
Our exhibitors and visitors appreciate the personal ambience. Exchange experiences with supplier plants, our sales professionals or machine operators from the industry. No mass processing like at the big trade fairs.
02
Innovation
Whether it's new generations of machine tools, accessory solutions or software innovations to make everyday life in your company easier, you'll find what you're looking for here.
03
Under voltage
Of course you should also see chips flying! New exhibits and young used machine tools under power and under chip!
04
Opening hours
28.06.23 | 09:00 - 18:00
29.06.23 | 09:00 - 18:00
30.06.23 | 09:00 - 15:00

05
Culinary
Food and drink keeps body and soul together. Our Bavarian beer garden will spoil you with regional delicacies and draft beer.
06
Workshops
In addition to product news and innovations in software and accessories, we also offer you the opportunity to participate in seminars. Expand your knowledge and get involved yourself in our workshops.
Facts & Figures 2022
The FaMeta 2022 took place from june 29 until july 01.
277
Companies were visiting
52
Machines were demonstrated under voltage
785
Minutes of workshops & seminars
102
Experts were at your side
Press release
FaMeta celebrates convincing comeback
The metalworking exhibition FaMeta 2021 made a convincing comeback after the Corona break. At the CNC Outlet Center in Olching, over 500 qualified trade visitors from 300 companies in the metalworking industry met more than 50 exhibitors from September 22 to 24. The interest was focused on new and used machine tools, accessories, peripherals and software, but also on personal contact, technical discussions and presentations.
On the initiative of G+S Werkzeugmaschinen and the CNC Outlet Center Olching, FaMeta, which used to be held in Nuremberg, was able to successfully establish itself in southern Germany. "We opened our in-house exhibition to new suppliers in order to create a regional metalworking trade fair for everyone," says Holger Kösler, Managing Director of the CNC Outlet Center. "The concept has worked out as a win-win situation for exhibitors and trade visitors." About 50 machine tools were explained and demonstrated. Well-attended workshops and lectures, interesting technical discussions and, last but not least, considerable investment demand resulted in enthusiastic visitors and very satisfied exhibitors. "FaMeta has established itself as a regional addition to the trade fair landscape," says Ludwig Linner of Linner Werkzeugfabrik in Wolnzach. "We will continue to support the concept." Exhibitors included Axa, Chiron, EMAG, EMCO, EWS Weigele, Hurco, Index Traub, Kunzmann, Tornos and Weiler.

With bright weather and the motto "O'zapft is", the small "Oktoberfest" in front of the CNC Outlet Center with alpine lodge, draft beer and snacks was very popular. "With a very consistently implemented hygiene concept, exhibitors and visitors were offered a good mix of security and contact opportunities," says Herbert Schmidt, Managing Director of G+S Werkzeugmaschinen. This included registration of all visitors, 3-G principle, wearing of masks in the halls and permission to take them off in the beer garden. ...
These were the exhibitors in 2022
Well-known manufacturers will present the technologies of tomorrow and ensure that the visit is worthwhile. You can look forward to among others:


Impressions
Get an impression yourself!
All
Overview
Visitors
Machines
Event technology
The event is kindly supported by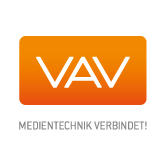 VAV Medientechnik, our partner for professional media technology. For over 40 years, VAV Medientechnik has been planning, installing and selling innovative conference technology with the aim of optimising communication and cooperation in companies. The AV system house is our trade fair partner for audio and video technology.