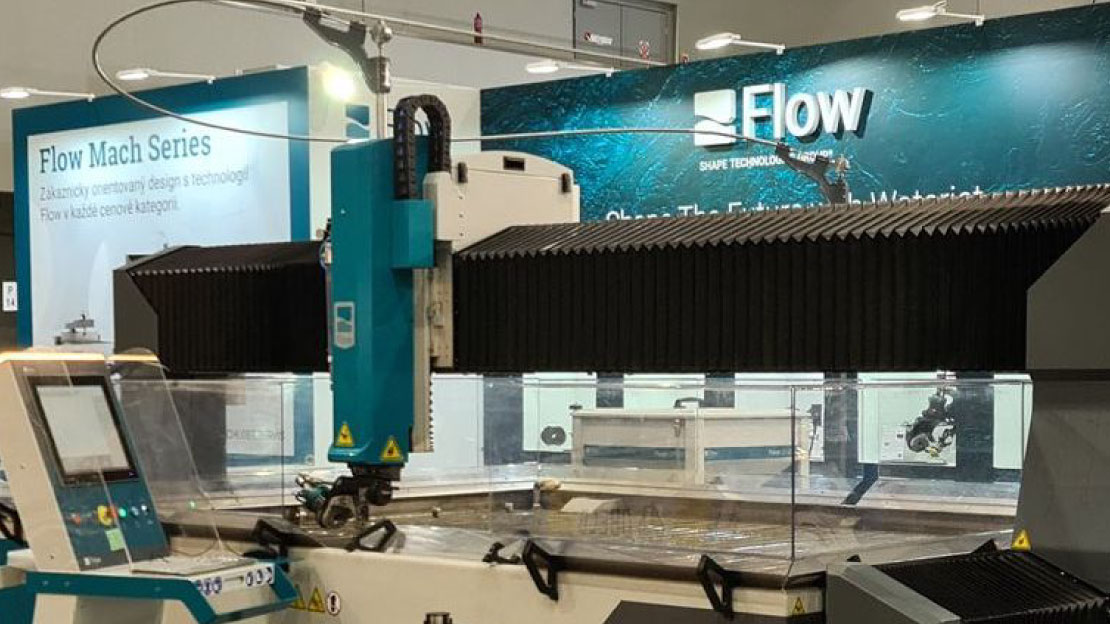 Flow Europe GmbH
Marienburgstraße 35
DE-64297 Darmstadt


Exhibitor description
Flow is the world's leading producer of waterjet and abrasivejet cutting systems for 2D and 3D applications. Flow Europe GmbH is a 100% subsidiary of Flow International Corporation in Kent, Washington State, USA, and the European headquarters for all products related to ultra-high pressure waterjet cutting technology. Flow Europe, with its headquarters in Darmstadt, Germany, and sales offices in England, France, Italy, Spain and the Czech Republic, guarantees fast technical support and smooth spare parts supply for all customers in Europe, the Near and Middle East and Africa. Flow Europe has a modern demonstration and training centre near Lille, France. With more than 45 years of experience and well over 13,000 systems installed, Flow is the world leader in the development, design and distribution of ultra-high pressure pumps and complete 2D and 3D waterjet cutting systems for processing a wide range of materials.

Industries served include aerospace, automotive, contract manufacturing, fabrication, paper, food, arts and crafts, architecture, and other specialised applications.

Nearly 700 employees attend to our customers' needs and pioneering product innovations.

Numerous subsidiaries and representatives create the necessary customer proximity worldwide.

Core competence:

Flow offers technologically advanced, environmentally sound solutions for the manufacturing industry.
We focus solely on providing high quality waterjet systems.

Our expertise is based on our experience in providing the right technical solution for every application.

Furthermore, we manufacture all important components ourselves, build every high-pressure pump ourselves and also develop the complete software that controls our systems.