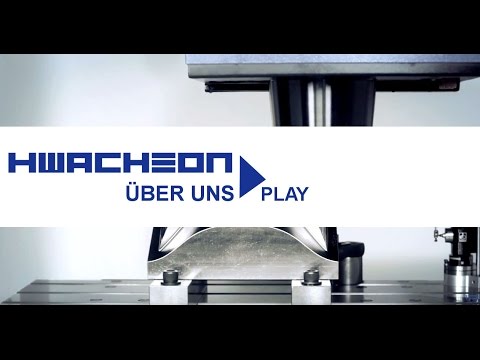 Hwacheon Machinery Europe GmbH
Josef-Baumann-Str. 25
DE-44805 Bochum


Exhibitor description
THE QUALITY OF HWACHEON
High machine availability and maximum productivity are the result of decades of experience in the development and design of CNC machine tools. The range of applications of the products in the development and design of CNC machine tools. The application spectrum of the products ranges from heavy machining and large part machining to precision machining in tool and mould making. Worldwide, Hwacheon is highly appreciated by its customers as a complete supplier of lathes and machining centres.

The know-how at Hwacheon is continuously expanded and invested in both research and development. Today, the company has one of the most modern production facilities for machine tools. Perfect and optimal components are the prerequisite for the overall quality of all machine tools. To ensure this, Hwacheon attaches great importance to a high vertical range of manufacture - from its own foundry to bed machining and its own spindle construction. Flat guides are scraped in by hand in a complex manual process. Few companies today still possess this level of craftsmanship.

The result: high-precision and virtually wear- and maintenance-free guideways.


PERSONAL, COMPETENT AND DIRECTLY ON SITE - THE SERVICE FROM HWACHEON
Competent advice, service, training, trial machining - Hwacheon has a modern demonstration centre in Germany with numerous machines on display. The high competence of the service technicians is ensured by continuous qualification and training. The extended service network and the direct link to the worldwide Hwacheon service network enable short response times and optimum spare parts availability.