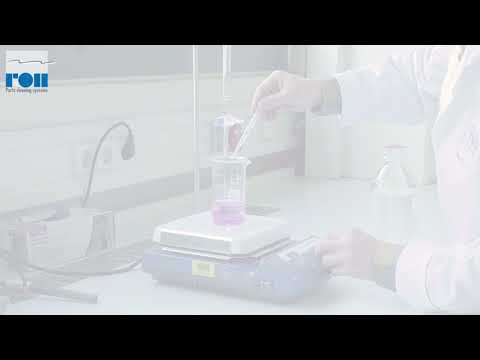 Karl Roll GmbH & Co. KG
Kanalstraße 30
DE-75417 Mühlacker


Exhibitor description
Karl Roll GmbH & Co. KG is one of Europe's market leaders in the field of industrial parts cleaning. We owe this not least to the unconditional quality standards of our engineers and the resulting quality level of the Roll cleaning systems. The certification according to DIN EN ISO 9001:2008 proves that we are at the forefront of quality management - for the permanent assurance of our production quality. And we are proud of this!

The Roll product range includes all available techniques for wet cleaning your parts: Proven solvent systems, both for hydrocarbon cleaners, modified alcohol and perchloroethylene, as well as a wide selection of aqueous systems. Because your parts cleaning should be as individual as your production processes are complex. As a product-refining treatment step, it ultimately determines the quality of your products. We also have the optimal concept for your application. Well-known large companies trust in the experience and competence of Roll engineers.

In addition to a standardised type programme with a wide range of accessories, we also constantly develop and manufacture special designs. In close cooperation with the user, we take up the special needs and wishes and design an optimally matched system. The large vertical range of manufacture at the Mühlacker plant allows for maximum flexibility and also ensures a consistently high level of manufacturing quality.