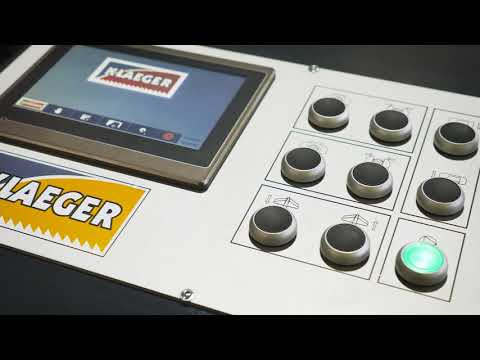 Klaeger Sägetechnik GmbH
Siemensstraße 32
DE-71394 Kernen im Remstal


Exhibitor description
Klaeger Sägetechnik GmbH: Over 90 years in the sawing business

Klaeger stands for professional solutions in the sawing sector - Made in Germany - The focus is on the development, series production and assembly of high-quality sawing machines. - With creative customer-specific special solutions in the vertical and horizontal sawing sector, Klaeger is an internationally active niche supplier. - Our reliable, high-performance machines are valued by leading companies in the manufacturing industry.
The company was founded in 1928. For over 90 years, we have been offering high-quality solutions in the sawing sector. Today, Klaeger meets the challenges of Industry 4.0 with, a broad product range. In addition to vertical and horizontal sawing machines, solutions have been added especially for the field of additive manufacturing.
With 38 saw types and 4 successful and innovative sawing solutions in the 3 D range, you will find a comprehensive range of modern and powerful band saws at Klaeger. Starting with the small, individual solution, up to the fully automated sawing system.
Each machine has been developed, designed and manufactured with the utmost care.
We work in partnership with our customers and suppliers to secure competitive advantages.
On this basis, we also master great challenges together. -Klaeger is a traditional Swabian company. It is our daily drive to live up to this tradition. A high degree of customer understanding and excellent, customer-oriented advice are a matter of course for us.