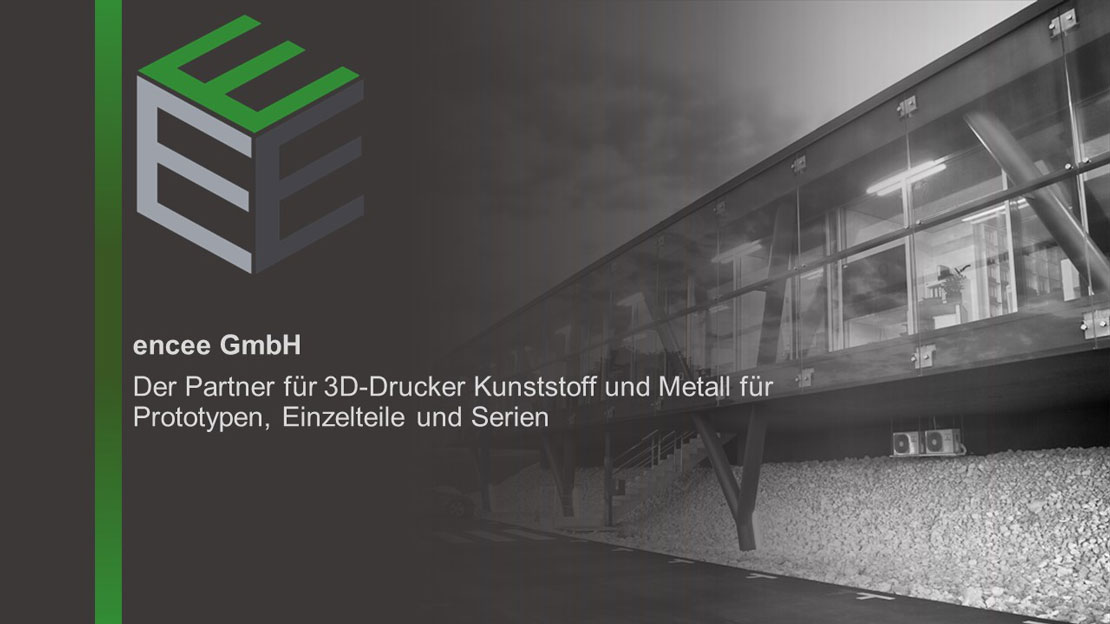 encee GmbH
Gewerbepark 6
DE-92289 Ursensollen


Exhibitor description
We, encee GmbH from Ursensollen near Amberg, have been a supplier of industrial 3D printers in the field of metal and plastic for single part and series production since 1995. We also distribute comprehensive CAD/CAM software solutions.

With the new company headquarters in Ursensollen near Amberg in the Upper Palatinate and service centres in Stuttgart, Solingen, Gießen, Hamburg, encee is also always within reach locally and can react quickly.

encee is a Platinum Partner of Stratasys and Makerbot in Germany. Sales partner of the 3D metal printer manufacturers DesktopMetal and Xact Metal, as well as the largest distributor for the ZWSoft systems ZW3D CAD/CAM and ZWCAD in the DACH region. Based on this competence, the company's constant goal is to support customers in their processes with motivated employees, expert advice and efficient products.